Presented by Vancouver Foodster
Get set for an extraordinary night of art, eating and drinking on Granville Island. Visit resident artists, local producers of beer and spirits, and taste dishes from several of the island restaurants at some of Granville Island's finest restaurants, breweries and distilleries.
Following your "passport" as your guide, you will enjoy dishes, bites, sips as well as have a chance to meet the artists, chefs, tour breweries, a distillery and discover more around the island.
Visit each of the participating restaurants and establishments at your leisure by walking, bike or moped.
Time: 6pm – 10pm
Participating restaurants and establishments include some of the Granville Island's best including:
Registration location:
Granville Island Hotel
1253 Johnston St, Vancouver
Phone:(604) 683-7373
Twitter: @GI_hotel
Artisan Sake Maker
1339 Railspur Alley, Vancouver
Twitter: @ArtisanSake 

Web:  http://artisansakemaker.com/

Establishment: Sake Winery
Artisan SakeMaker is known as a unique commercial winery that produces award winning, hand-made, small batch and fresh sake. Our brand name "OSAKE" is widely recognized as "Canada's first locally produced fresh premium sake" and its popularity has reached across the country and beyond.
Handcrafted in our artisan studio located at Railspur Alley on Granville Island, Osake is the first "fresh premium"Junmai Sake [Namazake] of its kind produced in Canada. Fermented from top-quality Japanese sakamai, then hand-pressed and hand-bottled, Osake is left unfiltered to optimize its fresh, delicate, fruit-like aromas and flavours.
Dockside Restaurant
1253 Johnston St, Vancouver
Twitter: @eatDockside 

Web:  http://www.docksidevancouver.com/

Cuisine: Restaurant and brewery
Located on the shores of False Creek, Dockside Restaurant in the Granville Island Hotel offers a wide range of superbly prepared classic dishes in an award-winning setting like no other.
Combining a menu which emphasises sustainable Ocean Wise seafood with panoramic views of downtown and Yaletown, Dockside Restaurant is an iconic West Coast destination 12 months of the year. Whether guests enjoy the views through floor-to-ceiling windows or on its patio, named "Best in Vancouver" five years in a row, a visit to Dockside Restaurant is always memorable.
Granville Island Brewing 
1441 Cartwright Street, Vancouver
Twitter: @granvillebeer
Web: http://gib.ca/
Establishment: Brewery
Our Brew Story
In 1984 something happened that forever changed the local beer industry: Granville Island Brewing opened the doors to Canada's first microbrewery and our iconic Lager. It wasn't long before we were adding more new and unique West Coast inspired beers to our lineup.
Over the years, we've become more than just a local brewery. We also focus much of our efforts towards ongoing community investment, including sponsorship and charitable support of community organizations and more. We're just as proud of that as we are about what we put in our bottles.
#ItsGoodToBeHere
Liberty Distillery
1494 Old Bridge St, Vancouver
Twitter: @TLDistillery

Web:  http://thelibertydistillery.com/

Establishment: Distillery
Established in 2010, The Liberty Distillery is a true craft artisan distillery located in the heart of historic Granville Island.  Selecting only the best British Columbia organic grains, The Liberty Distillery carefully ferments, then triple distills in traditional copper pot stills to produce hand crafted spirits with character and distinction.
Traditional, classic, quirky, knowledgeable and fun; TLD's enthusiastic team invite you to step back in time at their 110-year old Saloon Bar to taste Classic Old Fashioned cocktails, or to enjoy one of their Signature creations.  Uniquely crafted drinks range from the familiar to the astounding, but always show the beauty of their artisanal spirits.
Liberty Wine Merchants
1660 Johnston Street, Vancouver
Twitter: @GILibertywine
Web: http://libertywinemerchants.com/pages/about-us.php
Establishment: Wine shop
Liberty strives to give customers the best wine experience in the Vancouver area. Wine drinkers can enter any of our locations knowing that a staff member who is experienced, knowledgeable and passionate about the industry will be available to help.
Off The Tracks Espresso Bar & Bistro
1363 Railspur Alley, Vancouver
Twitter: @tracksbistro

Web: http://www.tracksbistro.ca/ 

Establishment: Cafe and bistro
Off the Tracks is a Granville Island original, providing the best of local talents, whether it is roasting beans to their absolute perfection, crafting a perfect cup of coffee, or creating the most mouth-watering House Salad on the entire island. We want to showcase the best of our local community and what it has to offer.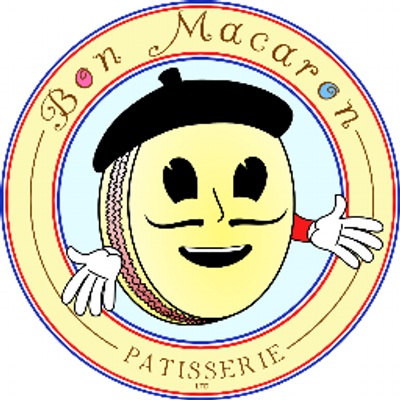 Bon Macaron
(Located during the event inside New Leaf Editions)
Web: http://www.bonmacaronpatisserie.com/
Twitter @BonMacaronVic
Cuisine: Patisserie
After delighting customers in Victoria, Bon Macaron Patisserie decided to take a leap and tackle the Vancouver market with a brand new location in Kitsilano and one in Granville Island Public Market! With over 50 flavours ranging from the traditional to the most creative sweet & savoury, everyone will find something to their taste! All of our macarons are naturally gluten-free and we make a number of dairy-free options as well.
ChocolaTas
(located inside Granville Island Brewery during event)
Twitter: @Chocolatas1 

Establishment: Chocolatier
Located in the heart of Granville Island, Vancouver's  food mecca, you find a unique mouthwatering selection of   Wim Tas 's creations.  With production facilities in Abbotsford, the ChocolaTas team's focus is to use  locally grown ingredients, "what grows in the valley can be found in the chocolate! J".  Always looking for new creations, ChocolaTas is known as the chocolate lovers "must have"!
ChocolaTas has a wonderful selection of traditional chocolates including caramels, dark chocolate ganache and nut-based fillings, along with daring flavour mixtures such as pepper & mango, tomato & basil and caramel with sea salt & rosemary and the newest hop infused ganache with lime caramel. Our chocolates are hand made in small batches with a contemporary design and brilliant flavours.
The Lemon Square
(located inside one of the participating artist studios during the event)
Twitter: @thelemonsquare

Web:  http://thelemonsquare.ca/

Establishment: baked goods
The Lemon Square is a small slice of paradise. Handmade and all wrapped up just for you. Not your typical Lemon Square, this one is made with fresh lemons, BC butter and dusted with coconut. Once you try it, you'll be hooked. 
Participating Artists
New Leaf Creative Solutions
1370 Cartwright Street
Tel: 604-689-9918
New Leaf Editions Is a collaborative printmaking studio specializing in traditional and contemporary print media.
New Leaf was established by Peter Braune in 1986 to work with artists seeking new forms of expression. The goal of a collaboration is to offer artists the ability to explore new forms of image making using print media. New Leaf has worked with many locally and internationally acclaimed artists. Services provided by New Leaf include: copper and zinc etching, photo-etching, relief printing, lithography, letterpress, and steel facing. We have also been working with architects and designers to etch images into all kinds of metal. These projects range from commercial to residential, all custom made pieces.
New Leaf invites community participation into the world of printmaking by co-ordinating the BIG PRINT PROJECT (check out our last Big Print Project on youtube) and the Biennial International Mini Print Exhibition (BIMPE). For more information check us out at newleafeditions.com, or look up New Leaf Editions on facebook.
Barbara Arnold, Artist
Studio 206-1656 Duranleau Street
T: 604-760-4465
Dutch artist Barbara Arnold invites you to her working studio and gallery. Her abstract and representational mixed media paintings are an explosion of texture and intense colour generating an organic energy and tension that flow across her wood panels. She also offers private, semi private classes in her art studio and accepts commissions. Visit the studio on the second floor to see her work and have a chat with the artist.  Find out more about Barbara Click here!
Dalbergia Wood + Fine Objects 
1333 Railspur Alley
T: 604.669.9663
Dalbergia represents the work of Federico Méndez-Castro. A confluence of craftsmanship with the graphic elements of pure forms. Fine furniture, sculpted objects and accessories in wood are created with one purpose: enhancing the poetry of space. Balance, simple lines and clear shapes find their ways in Federico's work. The one of a kind is the standard for this Artisan.
Studio 13 Fine Art
1315 Railspur Alley
604-731-0068 
https://www.studio13fineart.com
An artist-run gallery set up in an open, working studio environment, where visitors can interact with the artist at work. West Coast Contemporary and Abstract mixed media paintings and prints. Alice Rich is the resident artist.
The Woodshop on Granville Island
1247 Cartwright st.
604.369.8393
By design this is a small Artisan woodshop. People come to me to have things built for their homes or businesses.  Each piece is custom designed and built, start to finish, by me, in my workshop.
Tickets:
$65* General Admission

* Tax, gratuities and ticketing fees not included
Registration: Granville Island Hotel -this is where you will show us your tickets and will pick up your Dining Passport Map Cards
Visit each of the participating restaurants at your leisure by bike, moped, car, or walking.
Ticket price includes tasting plates and/or cups at each of the participating restaurants throughout the event.
This event takes place during the Dine Out Festival 2016 presented by Tourism Vancouver and Vancouver Foodster. 
Event produced by CMI Chat Media Inc.