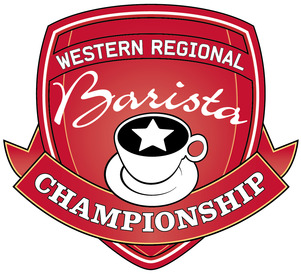 On September 28th and 29th, 2013, Artigiano Roasting Co will play host and welcome some of Canada's top baristas will compete against each other in a fun, engaging coffee competition as they vie for the title of "BC's Best Barista". Coffee-loving members of the public may participate in coffee roasting sessions; sample brews from leading coffee houses and visit the supplier's showcase. Featured guest speakers will talk about coffee, origin, green bean buying and decaffeination.
The competition features baristas preparing a series of espresso based beverages in a very tight window of time for a discerning panel of official coffee judges. Judges rate the competitors on taste, design, speed, showmanship and creativity. As the premier regional event in Canada, organizers are encouraging competitors from cafes and restaurants to sign up. The competition is open to both novices and seasoned operators alike, and some fabulous prizes are available to be won. The winner of the regional competition will secure a spot in Canadian National Barista Competition taking place October 20-21 at the Vancouver Convention Centre.
The 2013 Western Regional Barista Championship is open to the public, and will be held September 28th to 29th, 2013. The supplier showcase will take place from 10am – 4pm and the event & competition from 12:00-6:00 pm at Artigiano Roasting Co., 105-2999 Underhill Avenue, Burnaby, BC. This two-day event will wrap up with an after party at Caffè Artigiano's 740 West Hastings café on Sunday, September 29th. The public can inquire at participating cafes for event tickets, at the door or email info@caffeartigiano.com to RSVP. For more information visit http://baristacanada.com.