Get ready to indulge in Food Talks Vol 17
Join us for an exciting evening of food talks at Toloache Mexican Kitchen in Vancouver, BC, Get ready to indulge in a feast of flavors and connect with fellow food enthusiasts. Our lineup of speakers will share their passion for all things culinary, from secret recipes to food trends. Don't miss out on this in-person event that promises to tickle your taste buds and inspire your inner foodie. Come hungry, leave inspired!
This is the seventeenth event in this Food Talks series! Come join us to meet and mingle with other foodies, and to hear some enlightening speakers from the food community.
Hosted by Richard Wolak – Founder of Vancouver Foodster and Food Talks
Theme: Movers and Shakers in our Food Community
Our Speakers Line-up: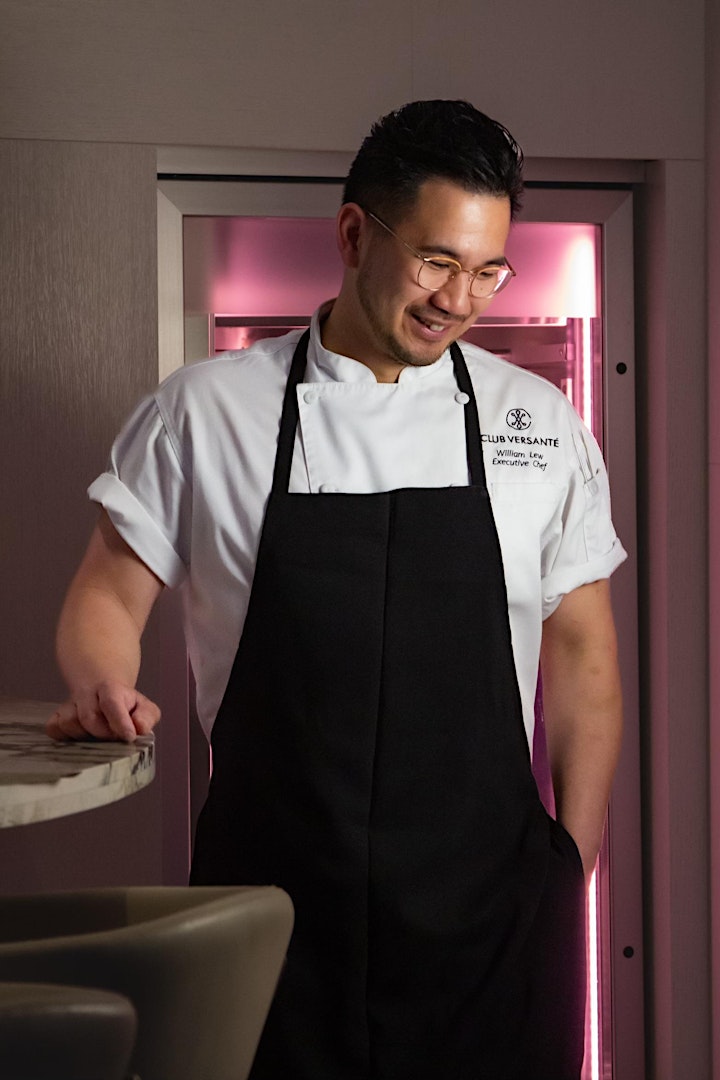 Chef Will Lew
Chef Will Lew's dream was always to be an artist. Growing up, his earliest memories about cooking were with his grandfather as child cooking, drawing, painting, and woodworking every weekend. His grandfather was a chef in Chinatown and from his dedication in the kitchen Will gained the love of food, fine arts, and creativity. Will had many interests in art and performance and grew up a violinist playing in many orchestras along with his earliest jobs as a violinist for various musicals around the city. One summer while obtaining an animal biology degree from UBC and playing in musicals he discovered professional kitchens for the first time. He was offered a job washing dishes while spending an afternoon in Yaletown almost 20 years ago. The Chef of the restaurant that summers afternoon asked him to start immediately, not even letting him change out of the suit he was wearing that day. That was a moment of epiphany as he finished at 4am that day, suit destroyed from washing dishes, but elated by the revelation introduction to the restaurant world. That day his whole culinary life flashed before his eyes from this open kitchen seeing all the potential, energy, and affect food and hospitality had on the community. From that day forward, Will went on to gain a degree in Animal Biology and continued to play music for several shows.
He worked his way up from washing dishes to running several restaurants for Glowbal Group. From there he became the Chef of all the restaurants at the Fairmont Pacific Rim Hotel running Oru, The Rawbar, and Giovane. The most impactful moment for Chef Will at the Pac Rim was when the team forged the way for the RawBar to be the first 100% Ocean Wise sushi restaurant in Canada. That connection to his science background and thecreative storytelling though the canvas and performance of food to create positive changes for sustainability became a mission for the rest of his career. May it be ocean health, to seafood sustainability, to sharing the importance of plant based foods the sustainability and conservation of our food security systems became tenet of his culinary journey. That experience eventually led him to become the Chef de Cuisine of Notch8 at Fairmont Hotel Vancouver and continued the path for environmental and social change through various initiatives. Chef Will eventually went back to Glowbal Group to run Black & Blue and The Roof. From there a unique opportunity led to him to be the chef that opened Quanjude, which later went on to earn 1 Michelin Star.
The journey went full circle after that experience to lead to his ultimate dream of working for a non-profit and making further strides in Seafood Sustainability. From his past decade of committing his menus, restaurants, and volunteer work toadvocate for Ocean Wise and seafood sustainability, he was able to obtain his dream of being the Executive Chef of Ocean Wise Conservation Association and run The Vancouver Aquarium. This journey eventually lead him to be the Chef of Nootka Marine Adventures with the mission to bring seafood sustainability and culinary creativity to the world of fishing lodges.
Today Chef Will is the executive chef of Club Versante in Richmond, and looks after Bruno, Cask, Acre, and Alaia along with the banquet and catering departments. The mission for sustainability for both the merrior and terrior of our environment continues as Club Versante has its own organic 120 acre farm aptly named Acre Lavande on Cortez Island where the majority of our produce and plant-based products originate from that are used in our restaurants and is the backbone of the inspirations for the food that we create. To preserve this resource and share the This connection and proximity to Chinese cuisine and culture as well as many new relationships bridging the gap between Chinese cuisine and western food has led him go full circle back to his earliest days of cooking Chinese food with his grandfather. This resurgence and pride in sharing his take on his cultures cuisine and stories has now brough forth a new missionand purpose for cooking that is in support and collaboration with the Chinese Restaurant Awards and all the initiatives they have worked on and continue to work on together with so many other passionate and inspiring Asian chefs in showing diversity and pride in our cultures and our cuisines.
You can follow Will Lew on Instagram @chefwilliamlew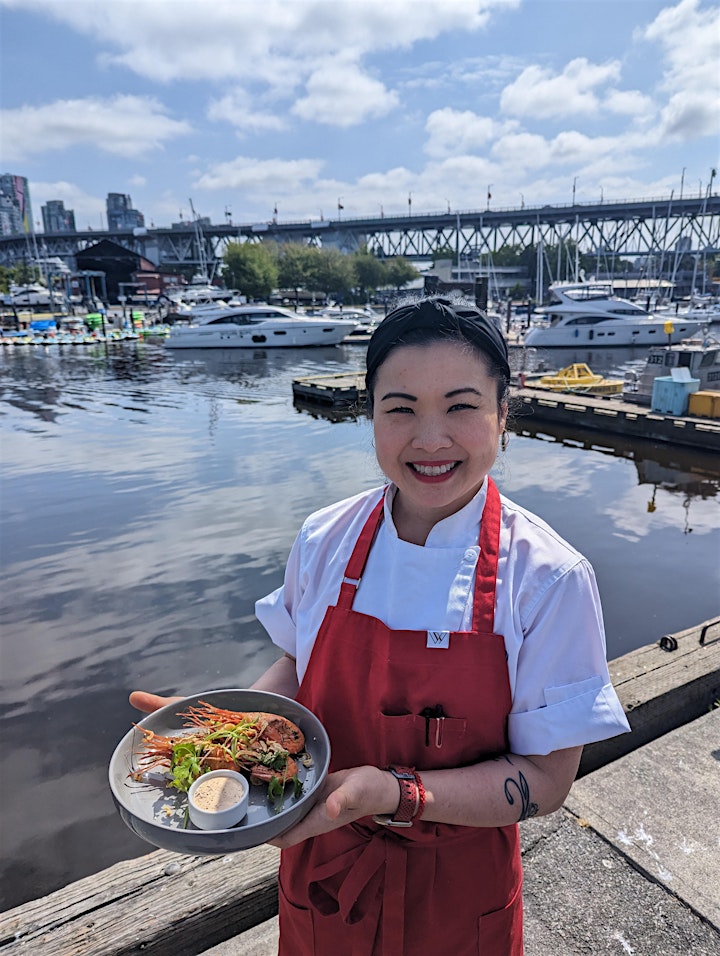 Chef Dez Lo
Chef Deseree (Dez) Lo, born in Hong Kong and grew up in Taiwan, started working in the finance sector in New York City in the early 2000's after graduating from New York University before deciding to break the mundane routine by learning a new skill, cooking. She enrolled at the French Culinary Institute in New York City, discovered her passion, quit her banking job and embarked on an almost 2 decade long career.
Before moving to Vancouver, Canada in 2016, Chef Dez honed her skills and climbed the culinary ladder at some top New York restaurants, including La Grenouille, Oceana and Locanda Verde. She worked at Cincin Restaurant until August 2019 as the Executive Sous Chef before joining the team at Old Bird as its opening chef in September 2019. When the pandemic hit, she took on an unexpected role as the Chef and Sales Director at Fresh Ideas Start Here, a Vancouver-based seafood company. Chef Dez competed on season 10 of Top Chef Canada and finished as runner-up. Most recently she was the Head Chef at Blank Canvas Catering and Chef-in-Residence for the Pacific Institute of Culinary Arts. She is currently working as a private chef.
You can follow Dez Lo on Instagram @chef.dezlo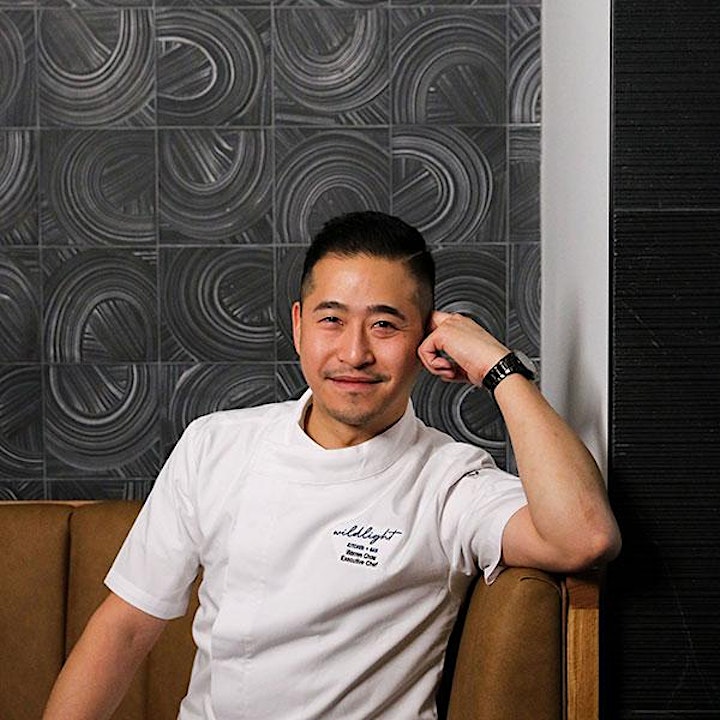 Chef Warren Chow
Born and raised in beautiful British Columbia, Chef Warren Chow has a deep connection to Canada's West Coast. He is the Executive Chef of Wildlight Kitchen + Bar. Chef Chow rose through the ranks in notable kitchens across the province including The PearTree Restaurant and Mission Hill Family Estate Winery, which led to executive chef roles at Juniper Kitchen & Bar, and Bauhaus restaurant. Mentoring under renowned chefs such as Bruno Marti, Scott Jaeger and Patrick Gayler, Chef Chow is trained in classic French cuisine and inspired by ingredients that nature, farmers, foragers, or fishermen have provided. He is a member of Culinary Team BC and represented Canada at the ExpoGast Culinary World Cup in Luxembourg, winning a Gold Medal in 2022. Chef Chow is the recipient of Vancouver's first Michelin Young Chef Award. His best motivation is creating memorable dishes for guests, friends, and family to enjoy. At Wildlight, Chef Chow brings an approachable yet refined style of food to the menu. He's passionate about good food, and he welcomes you to our family table.
You can follow Warren Chow on Instagram @warren.chow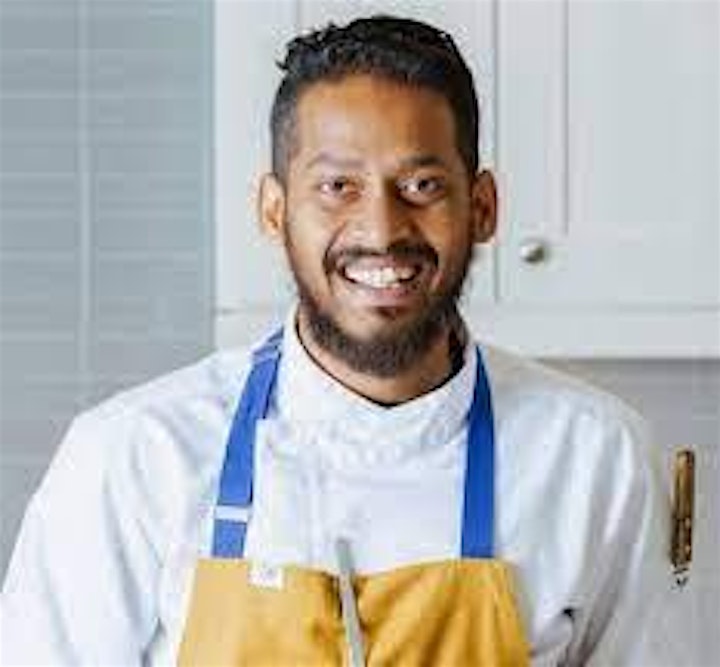 Chef Tushar Tondvalkar
Chef Tushar, the owner and executive chef of the Indian Pantry has studied culinary arts and hotel management with a post-graduate degree in the latter. He has worked at the legendary two Michelin star, Gaggan and one Michelin star, Gaa in Bangkok, Blue Water Cafe, Bauhaus, Fish house in Stanley Park and West Oak in Vancouver. He was also the executive chef at Mumbai Local for two years, until he parted ways to start something of his own. In 2019, Chef Tushar has also started The Indian Pantry, which showcases regional Indian food through tasting menus, private dinners, catering services as well as retail options. He also co-owns Frankie Street Wraps a food truck in collaboration with Brave brewing co.
You can follow Chef Tushar Tondvalkar on Instagram @chefttushar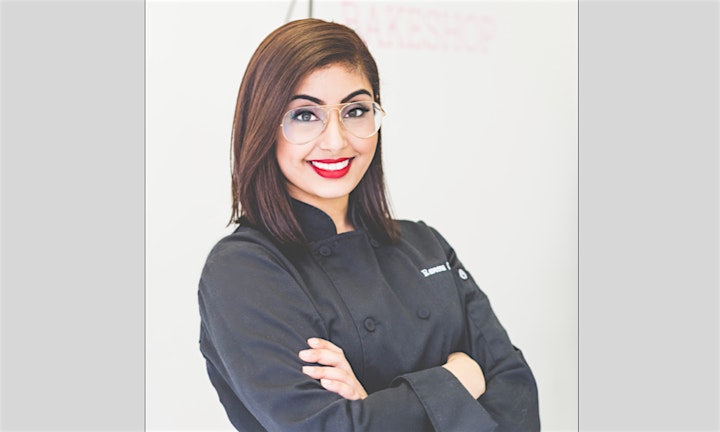 Chef Raveena Oberoi
Raveena Oberoi is the owner and head cake decorator and visionary behind Just Cakes Bakeshop – a bakery boasting 2 storefront locations in Surrey, BC. Raveena started her baking journey at the age of 16, and has built her business based on innovation, whole & simple ingredients, and a sprinkle of of South Asian influence over the last 13 years. Just Cakes Bakeshop is widely known for their Cake in a Jar concept, even opening up an exclusive, Cake Jar Vending Machine – coined THE JAR BAR – in 2020.
Personally, Raveena joined the baking world through passion and finding solace & therapy in baking. Her talents have brought her to the Food Network stage – competing and winning The Big Bake in 2019 – and now serving as a Judge on Wall of Bakers on Food network Canada.
Currently, Just Cakes Bakeshop employs a robust and enthusiastic team of 32 incredible individuals, and are currently expanding into the distribution market with their cake jars as well as other treats.
You can follow Chef Raveena Oberoi on Instagram @ravthechef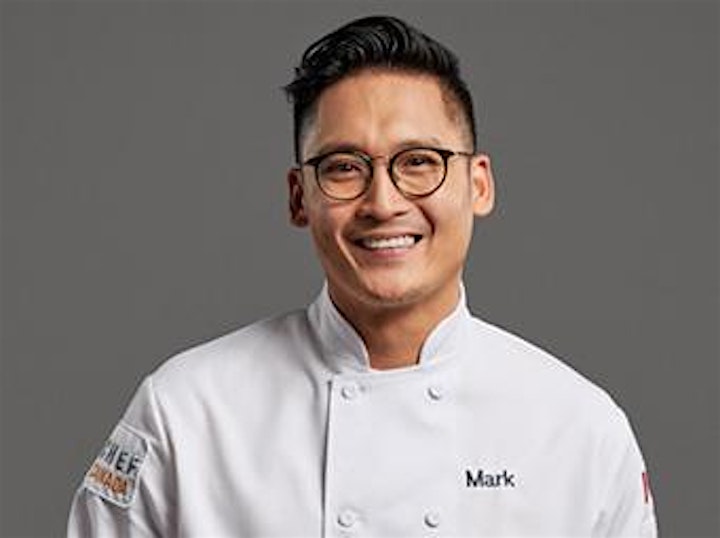 Chef Mark Singson
Chef Mark Singson is a Canadian chef who gained recognition for his culinary skills and creativity. He is known for his participation in various culinary competitions and TV shows. Chef Mark Singson gained widespread attention as a contestant on Season 5 of the popular cooking competition show "Top Chef Canada."
His culinary style is often described as modern and inventive, and he has a passion for experimenting with different flavors and ingredients. He has worked in various restaurants and has earned a reputation for his dedication to the culinary arts. Chef Mark Singson continues to be active in the culinary world.
You can follow Chef Mark Singson on Instagram @marksingson
The Evening:
Enjoy tasty bites during our reception, followed by our wonderful line-up of all chef speakers who will talk about themselves and our theme. There will be a Q & A where you will have a chance to ask questions and engage with the speakers along with a chance to mingle and network with the speakers and guests afterwards.(Cocktails, beer, wine and other drinks will be available for purchase).
Tickets:
Early-Bird Tickets: $20 per person (before November 3, 2023)
Regular Tickets: $25 per person (after November 3, 2023)
Note: Eventbrite fee and GST is extra on all tickets purchased online.
Note: ALL Tickets must be purchased in advance online. All ticket sales are final. No exchanges or refunds; however you are welcome to transfer the ticket to another person for the same event if you notify us in advance with name (s) of who will be attending in your place. Event produced by CMI Chat Media Inc.
Location and Appetizers Sponsor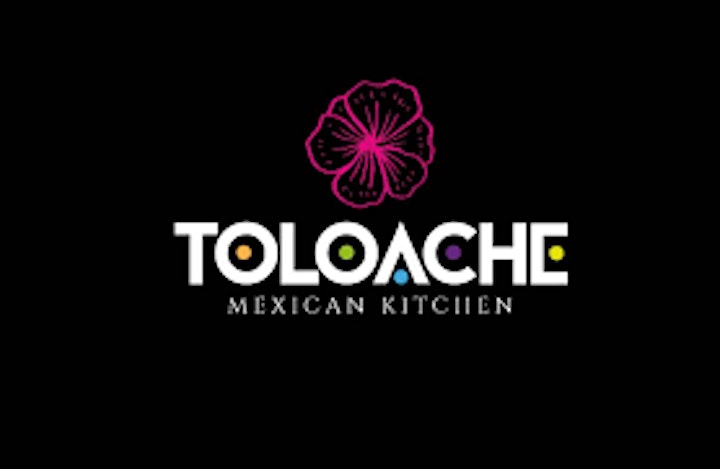 Film Editing Sponsor
Birds in the House Productions