5th Annual Slow Fish Dinner
at the Pacific Institute of Culinary Arts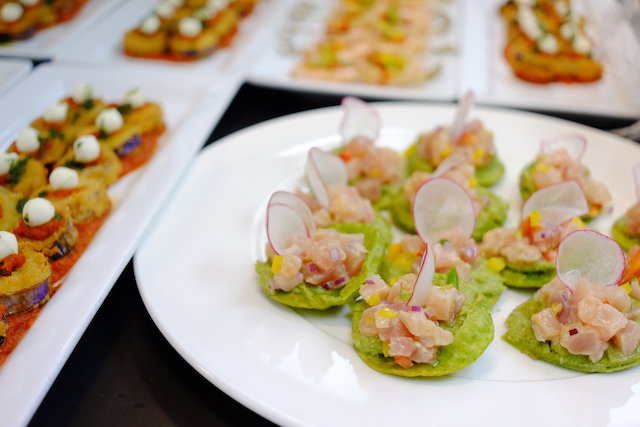 Join us for a unique chance to celebrate local sustainable fish and seafood.
Following a reception, during which Salmon-Safe St-hubertus and Oak Bay Frizzante Rose wine will be served along with canapes prepared by the students, 8 chefs will be serving exceptional tasting dishes in the 8 kitchens at PICA.
Grazing through the kitchens, you will have a chance to talk to the chefs and winery representatives about their passion for what they do!
The Chefs
Warren Chow, Juniper
Jason Harris, Colette Grand Café at Holt Renfrew
Edgar Kano, Four Seasons Hotel
Greg McCallum, Le Crocodile
Andrea Carlson, Burdock & Co
Julian Bond, Pacific Institute of Culinary Arts
Mark Singson, Food Art Music
Welbert Choi, Forage
Our 8 chefs will prepare dishes from a variety of sustainable BC fish and seafood which may include some of the following delicacies:
Albacore Tuna
Arctic Char
Geoduck
Honey Mussel
Humpback Shrimp
Octopus
Pink & Spiny Scallop
Sea Urchin
Sturgeon
Each dish will be paired with a different wine from BC wineries supplied by
St. Hubertus and Oak Bay Estate Winery
Intersection Estate Winery
With more to come…
With dessert by
Maestro James Coleridge, Uno Gelato
Purchase your tickets here and get ready to enjoy a delicious dinner with some of Vancouver's top chefs.