Tantalize your taste buds at several of Vancouver Foodster (aka @vanfoodster Richard Wolak's) favourite pizzerias throughout Vancouver! This Pizza tasting extravaganza is presented by Tasting Plates and Vancouver Foodster.
You will have a chance to taste many types of pizza from Neapolitan to Roman to NY style and more! You will have a chance to experience a Pizza themed art show during our event.
Each restaurant will be serving up Tasting Plates for guests to enjoy and you will have a chance to visit many different types of restaurants throughout the event, meet some new food loving friends, meet the chefs, and learn about each of the participating restaurants.
Visit each of the participating restaurants at your leisure by bike, moped, car, transit, walking, or carpooling.
Registration: Hot Art Wet City Gallery  -this is where you will show us your printed or digital tickets and will pick up your Pizza Palooza Map Cards. (Note: registration will open at 5:30pm).
Participating Restaurants:
Straight outta Brooklyn
350 Robson Street, Vancouver
Web: http://straightouttabrooklynpizza.com/
Twitter: @straightbkpizza
Style of Pizza: New York style
The "New York Pizza" dates back to 1905 when Gennaro Lombardi, an immigrant pizzaiolo from Naples, began to serve pizza in his Little Italy grocery store. Lombardi created a unique pizza style similar to that from the old country. He still focused on a thin crust and high quality ingredients, but his pizzas were served 'to go' and 'by the slice'. His influence led to the emergence of Italian American Pizzaiolos who began to make quality slices all over the immigrant neighbourhoods in Brooklyn.  To this day, Brooklyn is renowned for having New York's best pizza. Our aim is to bring a little New York to Vancouver by giving you an experience that is straight outta Brooklyn…
ZeroZero Pizzeria
415 Abbott Street, Vancouver
Web: http://www.pizzeria00.ca/
Twitter @zero_zero_pizza
Style of Pizza: Roman
ZeroZero is an authentic Roman style Pizzeria located in central Gastown, Vancouver. We offer a wide selection of healthy pizzas made fresh to order, by the slice or pie. ZeroZero prides itself in creating the perfect crust that is both crunchy and bubbly, set to rest for 72 hours until the dough has risen to perfection. Using gourmet ingredients such as buffalo mozzarella, prosciutto and eggplant marmellata to create decadent and mouth-watering pizzas, ZeroZero is the perfect place to come for lunch or dinner if you want to enjoy a traditional taste of Rome right here in Vancouver.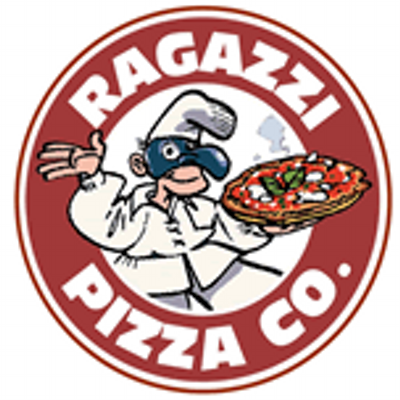 Ragazzi Pizza
2996 E. 22nd Avenue, Vancouver
Tel: 604-433-2235
Web: http://www.ragazzipizza.com/
Twitter:   @RagazziPizza
Style of Pizza: New York style real Italian pizza.
It starts with our traditional dough recipe, made right on site. Our pizza is hand stretched and baked directly on a stone for a light and healthy, authentic Italian crust. We spare no expense, using only the highest quality ingredients. Fresh vegetables, high quality mozzarella cheese, and imported meats help to create flavours and textures found only in Italy.
Nonna's Table
1489 E. Hastings Street, Vancouver
Web: http://www.nonnastable.ca/
Twitter: @Nonnas_Table
Style of Pizza: Wood oven fired Neapolitan
Nonna's Table Café and Pizzeria is situated in the heart of East Van, in the historic Waldorf Hotel. The Waldorf has been a central part of the East Vancouver Arts and Culture community since its founding in 1947. We feature a beautiful home-style Italian restaurant, which boasts a retro Polynesian/Tiki feel. Our pizza recipes have been carefully crafted by Italian Pizza Master, Salvatore Brugaletta, who received professional traditional pizza training in the heart of Italy. Our pizzas are prepared fresh in house, and roasted to perfection in our wood fire pizza oven. We pride ourselves on using nothing but fresh, high quality ingredients, and keeping true to our East Van culture.
Pizza Garden
3011 Main Street, Vancouver
Web: http://www.pizzagarden.ca/
Twitter: @PizzaGardenCa
Style of Pizza: Wood oven fired Neapolitan
A top-class pizzeria, Pizza Garden has been producing authentic Neapolitan pizzas since 2011.  A unique dining experience for lovers of great Italian pizza, we prepare our pizzas using nothing but the best ingredients.  With Caputo flour imported directly from Italy, tomato sauce prepared from fresh, vine-ripened tomatoes and authentic toppings sourced either from Italy or the best BC farms, each pizza is made to order and then cooked in a wood-burning oven to create an unmistakable Neapolitan taste. Pizza Garden currently has 6 locations across the lower mainland, with another 3 opening soon.
Plus we are excited to include and feature
presentation of
Hot Art Wet City Gallery
2206 Main (@ 6th), Vancouver
Web: http://hotartwetcity.com/pizza/
Twitter: @HotArtWetCity
Advance Tickets: $45 per person. $165 for a 5 pack of tickets (get a group of your friends/family together and save by purchasing a 5 pack, tickets only $33 each). Regular Tickets $55 per person after February 14, 2016.
Note: Eventbrite fee and GST is extra on all tickets purchased online.
Ticket price includes tasting plates at each of the participating restaurants throughout the evening. (Beverages are included at some restaurants which will be noted, you are welcome to purchase wine, beer, cocktails or mocktails at each of the participating restaurants).
Note: ALL Tickets must be purchased in advance online. All ticket sales are final. No exchanges or refunds; however you are welcome to transfer the ticket to another person for the same event if you notify us at least 48 hours in advance with name (s) of who will be attending in your place. Participating restaurants subject to change. Event produced by CMI Chat Media Inc.