Dine Out Van Fest does brunch! Presented by Vancouver Foodster and the Downtown Vancouver BIA, this expanded event from 2014 is sure to please anyone who loves brunch. Visit 8 restaurants throughout Downtown Vancouver as you taste all sorts of dishes in this brunch crawl.
Using your "passport" as your guide, you can enjoy a variety of dishes including juices, smoothies, coffees, and chai to eggs benny, pancakes, french toast, omelettes, pulled pork, hash browns, bacon, meats, desserts and so much more.
Time: 10am – 2pm
Participants include some of Downtown Vancouver's finest restaurants including:
Kingston Taphouse & Grill 
755 Richards Street
Web: http://kingstontaphouse.com/
Twitter: @TheKingstonTap
Cuisine: Comfort Food
Your friendly neighbourhood pub located in the heart of downtown Vancouver featuring a local menu that's made in-house.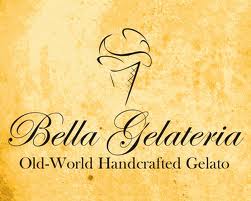 BELLA GELATERIA YALETOWN
1089 Marinaside Crescent
Web: http://www.bellagelateria.com
Twitter:@BellaYaletown
Feature: Pizzeria & Gelataria
Bella Gelateria is an award-winning gelateria in downtown Vancouver with two locations: Coal Harbour (1001 West Cordova) and the Yaletown restaurant (1089 Marinaside Crescent). Owner and maestro gelatiere James Coleridge was named International Gelato Master of the Year in 2014 by the International Fair of Artisan Gelato (MIG), won the Gelato World Tour North America the same year, and was the double gold winner at the 2012 Florence Italy Gelato Festival. Bella Gelateria believes in making everything from scratch every day, using the best and freshest local or global ingredients, and preserving the true artisanship of old-world handcrafted gelato. They were the first in North America to use classic gelato machinery advocating slow process and small artisanal batches.
Frankie's Italian Kitchen & Bar
765 Beatty St.
Web: http://www.frankiesitaliankitchen.ca/index.php
Twitter: @FrankiesItalia1
Cuisine: Italian
Frankie's Italian Kitchen prepares family recipes and flavours of southern Italy alongside newly inspired Italian dishes; all made with the finest traditional and local, seasonal ingredients. The focussed wine list features BC VQA and Italian choices to pair with the comforting flavours on offer. Fresh, made from scratch food for brunch, lunch and dinner with warm, inviting surroundings and service makes guests feel right at home at Frankie's; which is exactly how Nonno Francesco and Nonna Maria would have wanted it.
Small Victory Bread & Coffee
1088 Homer Street
Twitter: @sv_bakery
Cuisine: Bakery cafe
In house bakery and full coffee bar.
Trees Organic Coffee & Roasting House
450 Granville Street
Twitter @TreesOrganic
Cuisine: Desserts café
A European style café – laid back & somewhat bohemian. Come visit and enjoy 100% Organic & Fair Trade Coffee, decadent cheesecakes, fresh pastries, sandwiches and more.
The Copper Chimney
567 Hornby Street
Web: http://www.copperchimney.ca/
Twitter: @CopperChimney_1
Cuisine: Indian
The Copper Chimney Restaurant & Bar is one of Vancouver's premier restaurant and lounge experiences offering contemporary Indian inspired west coast cuisine within a stunning room that combines rich vibrant colours, exotic millwork, Murano glass chandeliers and floor to ceiling painted murals. Located in the Hotel Le Soleil, in the heart of Vancouver's entertainment and financial districts, the executive chef and his talented team will prepare dishes combining the freshest of seasonal ingredients with exotic spices, delivering memorable tastes of some of India's finest flavours. Private dining tables, an exquisite cocktail bar and live music on Fridays, create a lively night scene in the heart of Vancouver.
Shuraku Sake Bar and Bistro
833 Granville Street
Twitter: @ShurakuSake
Cuisine: Japanese
ShuRaku celebrates traditional Japanese dining created with a contemporary flare by Yusuke Tomita. We offer creative contemporary Japanese cuisine that is appealing both to Japanese cuisine purists and newcomers to Japanese-fare alike. We are firmly rooted in traditional Japanese technique and are dedicated to using the finest authentic ingredients but have been influenced by the whimsical izakaya-style that is so much fun and gaining in popularity throughout North America.
Nourish Vancouver
451 Granville Street
Web: http://www.nourishvancouver.ca/
Twitter: @nourishvan
Cuisine: Salads and more
Nourish Vancouver is a food services company that prepares delicious, healthy meals made from produce that is locally sourced and 100% organically grown.  Located at 451 Granville St. inside the Chopra Yoga Center, it is a convenient location to grab'n'go or we can deliver.  Our mission is to provide a convenient choice for environmentally conscious, busy Vancouverites who want to eat healthy and support local farmers while helping to protect the environment.
Registration: Kingston Taphouse & Grill  -this is where you will show us your tickets and will pick up your Dining Passport Map Cards
Vegetarian options will be available at many of the participating restaurants.
Bring along a friend or two, your significant other, your family or come solo.
A food mingling brunch event connecting Vancouver's vibrant food community.
Visit each of the participating restaurants at your leisure by bike, moped, car, walking, or carpooling.
This event takes place during the Dine Out Festival 2015 join us for our other 5 neighborhood brunch crawls including Gastown, Kitsilano, Main Street, West End and Commercial Drive, presented by Tourism Vancouver.
Community Partner