Tantalize your taste buds at several restaurants throughout Vancouver! This tasting extravaganza goes from 3pm until 8pm and is presented by Vancouver Foodster. You will taste all types of noodles from chow mein to spaghetti to mac & cheese, pho, pad thai, Pappardelle and more. Touring many ethnic eateries and tasting noodle dishes including American, Chinese, Hong Kong, Italian, Southern, Taiwanese, Thai, Vietnamese, and more.
Each restaurant will be serving up a couple of different noodle dishes as Tasting Bowls or Plates for guests to enjoy and you will have a chance to visit many different types of restaurants throughout the event, meet some new food loving friends, meet the chefs, and learn about each of the participating restaurants.
If you haven't been to our previous Tasting Plates events, Novus TV featured one of our recent events on City Lights (view here).
Vegetarian options will be available at many of the participating restaurants.
Bring along a friend or two, your significant other, your family or come solo.
A food networking event connecting Vancouver's vibrant food community.
This is an all ages event and everyone is welcome.
Visit each of the participating restaurants at your leisure by bike, moped, car, transit, walking, or carpooling.
Registration: Shaktea at 3702 Main Street -this is where you will show us your printed or digital tickets and will pick up your Noodle Mania Cards.
Participating restaurants:
Shaktea
3702 Main Street
Web: www.shaktea.ca
Twitter: @ShakteaVan
Cuisine: Tea
Shaktea is an eclectic boutique-style tearoom and tea merchant specializing in fine quality loose leaf tea from around the world. Our collection of loose leaf tea has been selected based directly on the influences of our many travels and time spent with mentors and tea experts from around the world, who have generously taken their time to educate us and deepen our appreciation  for the art of tea. We offer a diverse selection of teas and tisanes from prestigious regions of China, India, Sri Lanka, Japan, Africa, and Nepal, including organic, biodynamic, and fair-trade selections. All tea is prepared according to it's specific requirements and served to you so the first sip is just as great as the last!
Urban Thai Bistro
1119 Hamilton St, Vancouver
Web: http://www.thaihouse.com/urban-thai-bistro/
Twitter: @UrbanThai
Cuisine: Thai
Urban Thai is an international Thai inflected Bistro serving Contemporary Thai Cuisine with a Twist where you can sample progressive Thai Cuisine with evocative contemporary flavours. Located in the trendy Yaletown district, their menu offers a wide array of all the popular Thai classics dishes. Enjoy flavourful food in a dynamic atmosphere alive with the sights and sounds of an unforgettable dining experience.
CHAU veggiexpress – Vegetarian Eatery
5052 Victoria Drive, Vancouver
Web: www.chowatCHAU.ca
Twitter: @chowatCHAU
Cuisine: Vietnamese
CHAU veggiexpress is a local community based vegetarian eatery serving primarily vegan dishes inspired by our Vietnamese roots in family and culture. By preserving traditional Vietnamese flavors and serving local source produce, CVE serves local families in the communities through its initiatives in food security, sustainability, consciousness and education one veggie meal at a time.
Bob Likes Thai Food 
1521 West Broadway St,(@Granville) Vancouver
Web: http://www.boblikesthaifood.com/ 
Twitter: @Boblikethaifood
Cuisine: Thai
If you've been to Thailand, you've met Bob. He can't get enough of the food. He'll go out of his way to get the best PAD THAI; He'll travel up the river for 3 hours to find the best FISH CAKES. Bob likes good Thai food. Fresh with flavour, seasonal, authentic…
Hai Phong Restaurant
1246 Kingsway, Vancouver
Web: http://haiphongrestaurant.com/
Twitter: n/a
Cuisine: Vietnamese
Soho Tea Room
3466 Cambie Street, Vancouver
Tel: 604-873-3686
Web: www.sohotearoom.com
Twitter: @SohoTeaRoom
Cuisine: Hong Kong & Taiwanese
Soho Tea Room is our newest addition to the "tea room" family! It's the revival of Flo Tea Room on Granville!  The interior features bright walls, modern warm woods & delicious Hong Kong & Taiwanese food & drinks, snacks, desserts, and of course bubble tea. Our chef Hong masterfully brings back our most popular western HK style dish: baked pork chops with cheese on rice & our most popular noodle soup bowl: the szechuan beef noodles.  We will have a liquor license very soon as well!
Yaletown L'Antipasto
1127 Mainland Street,  Vancouver
Tel: (604) 558-1174
Web: www.yaletownlantipasto.com
Twitter: @Lantipasto
Cuisine: Italian
L'Antipasto is Yaletown's only Italian Tapas wine bar, a family-run, authentic Italian restaurant. We source the highest quality imported ingredients from Italy & combine them with seasonal ingredients.
Fets Bar & Grill
1230 Commercial Drive, Vancouver
Tel:(604) 255-7771
Twitter: @fetsgrill
Cuisine: Southern Comfort Food
From Pasta to many other Southern dishes. They have more than 360 different whiskies and have the largest selection in the city.
Novo Pizzeria & Wine Bar
2118 Burrard Street, Vancouver
Tel: (604) 736-2220
Web: http://www.novopizzeria.com/
Twitter: @NOVOPizzeria
Cuisine: Italian
Novo Pizzeria and wine bar specializes in authentic Neapolitan pizza, with a fresh selection of antipasti and pasta.  We also have a wine bar with a varied selection of wine by the glass.
The Mac Shack
5395 West Boulevard, Vancouver
Tel: 604-267-4225
Web: http://www.themacshack.ca/
Twitter: @the_Mac_Shack
Cuisine: American
Purchase tickets via Eventbrite:
http://noodlemania.eventbrite.ca/
Advance Tickets: $35 per person (eventbrite fee extra). $100 for 4 pak of tickets or $135 for 6 pak of tickets (get a group of your friends/family together and save by purchasing a 4 pak or a 6 pak (eventbrite fee extra). Tickets $45 per person (eventbrite fee extra) after January 10th.
Ticket price includes tasting bowls or plates at each of the participating restaurants throughout the evening. A donation of $3 from each ticket purchased will go to support Project Limelight Society.
Charity Partner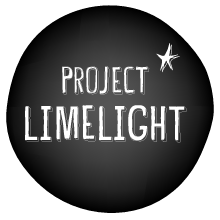 Note: ALL Tickets must be purchased in advance online. All ticket sales are final. No exchanges or refunds; however they are transferrable with printed proof of ticket.  Event produced by CMI Chat Media Inc