Join us as we return to Burnaby Heights and tantalize your taste buds at several restaurants centered in and around Hastings Street. This evening tasting extravaganza is on Wednesday May 17 from 6pm until 10pm and is presented by Vancouver Foodster.
Each restaurant will be serving up Tasting Plates and Tasting Cups for guests to enjoy and you will have a chance to visit many different types of restaurants throughout the event, meet some new food loving friends, meet the chefs, and learn about each of the participating restaurants.
If you haven't been to our previous Tasting Plates events, Novus TV featured one of our previous events on City Lights (view here).
Visit our Tasting Plates site and view our past events, photos and more!
Registration: Caffe Artigiano – this is where you will show us your printed or digital tickets and will pick up your Tasting Plates Passports and menus.
Participating Restaurants
The Gray Olive Cafeteria
4190 East Hastings, Burnaby
Tel: 604-566-9664
Web: http://www.thegrayolive.com/
Twitter: @TheGrayOlive
Cuisine: Comfort Food/Westcoast
The Gray Olive Cafeteria is the brainchild of three brothers who come from very different professional backgrounds, yet have a singular passion for great food. It's more than a restaurant; we're dedicated to fostering a culture that encourages creativity and draws inspiration from anywhere and everywhere, including our guests. But above all, our mission is to provide mouthwatering cuisine with a touch of nostalgia.
Glenburn Soda Fountain
4090 Hastings St, Burnaby
Twitter: @glenburnsoda
Instagram @glenburnsoda
Cuisine: Desserts and Ice Cream Treats
Glenburn is a throw-back to a simpler time and an opportunity to enjoy the simple pleasures of a hand-made dessert. Glenburn offers a wide range of ice cream treats including sundaes, milkshakes and malts. Candy and soda syrups along with nostalgic toys and treats round out the offerings.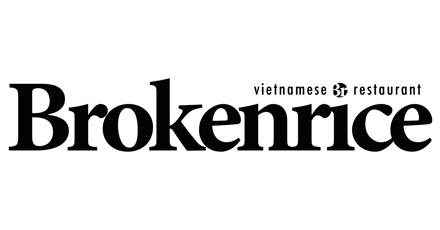 Brokenrice Vietnamese Restaurant
4088 Hastings Street, Burnaby
Web:https://www.brokenrice.ca/
Twitter:@BrokenriceBBY
Instagram: @brokenriceca
Cuisine: Vietnamese
Broken rice (com tam) originally consisted of grains which were broken during the process of harvesting and cleaning the rice. Traditionally eaten by the Vietnamese working class as it was cheaper to buy, broken rice gained favour in wider circles due to its unique flavour and texture. Today, broken rice is softer in texture than it's cast-off ancestor and has become distinctly Vietnamese.
Brokenrice Vietnamese Restaurant aims to celebrate all of what Vietnamese cuisine has to offer – fresh, vibrant ingredients and delicious flavour profiles – with a contemporary approach. We are continually striving to present classic dishes using modern cooking applications and local, sustainable ingredients.

Fortuna Bakery
4240 Hastings St, Burnaby
Tel: 604-298-9610
Web: http://www.fortunabakery.com/
Instagram: @fortunabakerybby
Cuisine: Italian bakery and deli
Offering decadent, layered pastries, along with classic & fruit-topped cakes, plus coffee.
Caffe Artigiano
4359 E Hastings Street, Burnaby
Web:https://www.caffeartigiano.com/
Twitter:@CaffeArtigiano
Instagram:caffeartigiano
Cuisine: coffeehouse
Locally based Italian style artisan coffee house & roaster. Hand sourced single origin coffee expertly brewed & crafted as well as simple, fresh food
Romana Restaurant
4660 Hastings St, Burnaby
Tel: (604) 298-7252
Web: http://www.romanarestaurant.com/
Twitter: @romanapizza
Instagram: n/a
Cuisine: Pizza & Mediterranean
Serving Pizza & Mediterranean Dishes since 1973. Located in the heart of Burnaby Heights!!
Tickets:
Early-Bird Tickets: $35 per person before May 7
Advance Tickets $45 per person after May 7
Regular $60 per person after May 14
Note: Eventbrite fee and GST is extra on all tickets purchased online.
Ticket price includes tasting plates at each of the participating restaurants throughout the evening. (Beverages are included at some restaurants which will be noted, you are welcome to purchase wine, beer, cocktails or mocktails at each of the participating restaurants).
Note: ALL Tickets must be purchased in advance online. All ticket sales are final. No exchanges or refunds; however you are welcome to transfer the ticket to another person for the same event if you notify us at least 48 hours in advance with name (s) of who will be attending in your place. Participating restaurants subject to change. Event produced by CMI Chat Media Inc. This is an all ages event.