Dine Out Van Fest does brunch! Presented by Vancouver Foodster, this expanded event from 2015 is sure to please anyone who loves brunch.
Visit 6 restaurants throughout the Yaletown neighbourhood as you taste all sorts of dishes in this Brunch crawl using your "passport" as your guide.
Enjoy the variety of dishes and beverages that may include juices, smoothies and coffees, to eggs benny, pancakes, French toast, omelettes, brunch pizza, hash browns, meats, seafood, baked goods, desserts and so much more.
Time: 10am – 2pm
Participants include some of Yaletown's finest restaurants including:

XOXOLAT
1271 Homer St, Vancouver
Twitter: @Xoxolat
Cuisine: Chocolatier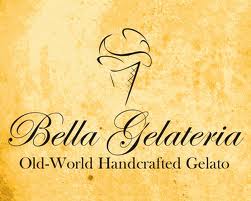 Bella Gelateria Yaletown 
1089 Marinaside Crescent, Vancouver
Web: http://www.bellagelateria.com
Twitter:@BellaYaletown
Feature: Pizzeria & Gelataria
Bella Gelateria is an award-winning gelateria in downtown Vancouver with two locations: Coal Harbour (1001 West Cordova) and the Yaletown restaurant (1089 Marinaside Crescent). Owner and maestro gelatiere James Coleridge was named International Gelato Master of the Year in 2014 by the International Fair of Artisan Gelato (MIG), won the Gelato World Tour North America the same year, and was the double gold winner at the 2012 Florence Italy Gelato Festival. Bella Gelateria believes in making everything from scratch every day, using the best and freshest local or global ingredients, and preserving the true artisanship of old-world handcrafted gelato. They were the first in North America to use classic gelato machinery advocating slow process and small artisanal batches.
Small Victory Bread & Coffee
1088 Homer Street, Vancouver
Twitter: @sv_bakery
Cuisine: Bakery cafe
In house bakery and full coffee bar.
Lime and Moon Pie Co
1066 Mainland Street, Vancouver
Web: http://www.limeandmoon.com/yaletown/
Twitter @limeandmoon
Cuisine: Pie shop
Since 2012, Lime and Moon Pie Company has brought smiles to the faces of its customers on beautiful Bowen Island. Now we are proud to have the privilege of serving our 'Always Organic' menu right here in Yaletown. Follow your nose … vegan, gluten-free and traditional pies, both sweet and savoury, may be baking on site as you read this! Come and visit the 'Pie-Bar' and try a sampling you will be helpless to resist! Paired with organic ice-cream and our incredible espresso menu, you will fall in love again and again!
Zend Conscious Lounge
1130 Mainland Street, Vancouver
Web: http://www.zendlounge.com/
Twitter: @zendlounge
Cuisine: Vegan and vegetarian
1022 Mainland Street, Vancouver
Web: http://www.nicevicecream.com/
Twitter: @nicevicecream
Cuisine: Plant based ice cream
Tickets:
General Admission: $60*
Early Purchase Discount: Save $15 before December 31st, 2015
3-Crawl Ticket Pack: Choose any 3 crawls for $115

* Tax, gratuities and ticketing fees not included
Registration: Xoxolat  -this is where you will show us your tickets and will pick up your Dining Passport Map Cards
Vegetarian options will be available at many of the participating restaurants.
Bring along a friend or two, your significant other, your family or come solo.
A food mingling brunch event connecting Vancouver's vibrant food community.
Visit each of the participating restaurants at your leisure by bike, moped, car, walking, or carpooling.
Ticket price includes tasting plates and/or cups at each of the participating restaurants throughout the event (Beverages are included at some restaurants which will be noted, you are welcome to purchase wine, beer, cocktails or mocktails at each of the participating restaurants).
This event takes place during the Dine Out Festival 2016 join us for our other 1 neighborhood brunch crawls including Main Street, presented by Tourism Vancouver. Event produced by CMI Chat Media Inc.