Dine Out Van Fest does brunch! Presented by Vancouver Foodster, this expanded event from 2014 is sure to please anyone who loves brunch. Visit multiple restaurants throughout the Kitsilano neighbourhood as you taste all sorts of dishes in this brunch crawl.
Using your "passport" as your guide, you can enjoy a variety of dishes including juices, smoothies, coffees, and chai to eggs benny, pancakes, french toast, omelettes, pulled pork, hash browns, bacon, meats, desserts and so much more.
Time: 10am – 2pm
Participants include some of Kitsilano's finest restaurants including:
Novo Pizzeria & Wine Bar
2118 Burrard Street
Twitter: @NOVOPizzeria
Web: http://www.novopizzeria.com/
Cuisine: Italian
Novo Pizzeria and wine bar specializes in authentic Neapolitan pizza, with a fresh selection of antipasti and pasta.  We also have a wine bar with a varied selection of wine by the glass.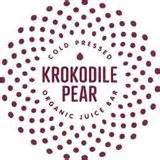 Krokodile Pear 
1867 West 1st Avenue
Twitter: @krokodilepear
Web: http://www.krokodilepear.com/
Cuisine: Juicer
This popular Kitislano juicery known for their organic smoothies and cold pressed juices on tap.
Rain or Shine Ice Cream
1926 West 4th Avenue
Twitter: @rainorshineYVR
Web: http://rainorshineicecream.com/
Cuisine: Ice Cream
Homemade ice cream in Vancouver using local, natural and fresh ingredients!
Darby's Public House
2001 Macdonald St
Twitter: @darbys_in_kits
Web: http://www.darbyspub.ca/
Cuisine: Comfort food
Darby's Public House is a local and independent establishment that has been a part of the Kitsilano community for over 30 years. With over 30 beers to choose from Darby's Public House offers Kitsilano's best selection of craft beer on tap. Friendly staff, Cask Night, Pairing Dinners, Trivia, Karaoke, Open Mic and Live Sports will keep you entertained while you enjoy food prepared by Chef Sue Culm from fresh, locally sourced ingredients.  During the summer come enjoy the rooftop patio at Darby's, one of Vancouver's largest roof top patios which offers a relaxed atmosphere and a scenic view of the North Shore Mountains.
Momento Coffee House
2766 West 4th Avenue,
Twitter: @momentocoffee
Web: www.momentocoffeehouse.com
Cuisine: Coffee House
Momento Coffee House is a neighborhood coffee house located in Kitsilano, We specialize in individually crafted coffee and espresso drinks.
Linh Cafe
2836 West 4th Avenue
Twitter: @LinhCafeVan
Web: http://linhcafe.com/
Cuisine: traditional French and modern Vietnamese cooking
Our dream is to create an unpretentious, casual, family style restaurant – serving authentic country style French cuisine with a twist of Vietnamese cuisine.
more restaurants to be announced soon.
Registration: Novo Pizzeria  -this is where you will show us your tickets and will pick up your Dining Passport Map Cards
Vegetarian options will be available at many of the participating restaurants.
Bring along a friend or two, your significant other, your family or come solo.
A food mingling brunch event connecting Vancouver's vibrant food community.
Visit each of the participating restaurants at your leisure by bike, moped, car, walking, or carpooling.
This event takes place during the Dine Out Festival 2015 join us for our other 5 neighborhood brunch crawls including Gastown, Main Street, Downtown Vancouver, West End and Commercial Drive, presented by Tourism Vancouver.
Community Partner