This is the sixth event in this Food Talks series! Come join us to meet and mingle with other foodies, and to hear some enlightening speakers from the food community.
Our Speakers Line-up:
Mark Simpson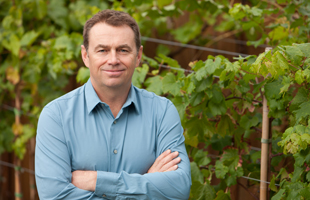 Brewmaster of Dockside Brewing Company & Founder of Artisan Food and Beverage Group Inc
Mark Simpson is the Winemaker and Brewmaster at Artisan Food and Beverage Group Inc. which he founded. Mark has decades of experience in brewing and winemaking. He has had a keen interest in fermentation since graduating from the UBC Microbiology program in 1982. He started his career with Molson Breweries, working with their core brands, as well as brewing international brands under license such as: Lowenbrau, Coors and Kirin and a ten year stint as Brewmaster for Granville Island Brewing Company.
Mark wears many hats, he is currently Brewmaster of Dockside Brewing Company and produces his own line of super-premium BC wines under his own Siren's Call label. Mark is one of the few Certified Cicerones in Canada and has a keen interest in beer culture and food pairing for beer.
James Coleridge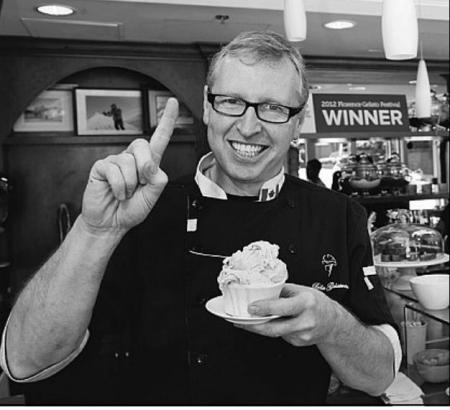 Founder & Maestro of Bella Gelateria
James Coleridge is the Founder of Bella Gelateria which he opened in June 2010. James received formal training at the Italian Culinary Institute and advanced masters training at Carpigiani Gelato University in Italy. In 2012, James represented Canada at the World Cup of Gelato in Rimini, Italy where he won Gold. 2012 – Florence Gelato Festival, Florence Italy Winner Double Gold Medal. Voted #1 Technical Jury – Best Gelato. Voted #1 People's Choice Best Gelato
Marcus Von Albrecht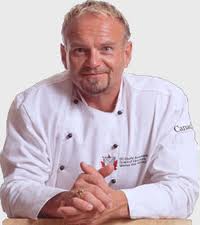 Chef & President of Mava Foods and Von Albrecht & Associates
Marcus Von Albrecht, has a wide variety of specializations that he brings to the table. He is an owner of Mava Foods, a food manufacturer utilizing local ingredients that produces home meal replacements for grocery stores.They prepare a food program for 44 elementary schools (MAVAlicious KidsEat)and the Meals on Wheels for Vancouver, Richmond and Burnaby. He is the Principal behind XFour Handcrafted Vodka which is B.C's first handcrafted premium corn and rye based vodka which produces XFour Xoxolat Chocolate Martini.
Marcus has also been the Past President of the BC Chefs' Association. Chair of the New Food Products Panel for the Canadian Council of Grocers and Vice President of North America- AREGALA.
Julia Smith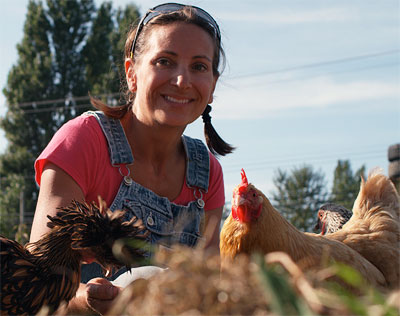 Founder of Urban Diggs Farm
Julia Smith owns and operates Urban Digs Farm. Urban Digs is a family farm that grew out of a quarter acre residential lot on Vancouver's West Side and now encompasses several acres of in South Burnaby, Richmond and Delta. As an active member of Vancouver's Urban Farming Society and a founding director of Metro Vancouver City Farms Coop, Julia is well connected to the local farming community. Urban Digs distributes weekly harvest boxes, participates in farmers markets, supplies a number of local restaurants and will be opening for farm gate sales at their Burnaby location in the spring. Like many new farmers today, Julia does not come from a farming background and relies on passion, enthusiasm and a supportive community to propel her up the steep learning curve.
Chef Themis Velgis

Shahab Samimi

Co-Founders of Pura Sweeteners
Chef Themis Velgis is the resident chef and co-founder at Pura Foods. He has 16 years' experience in food production. Born and raised in Mexico,  Themis received formal at Dubrulle International Culinary School and later travelled throughout Europe, before opening "Chocoatle" a boutique chocolate shop.
Shahab Samimi is co-founder at Pura Foods, with a background in the distribution industry enabling him to recognize the niche in the Canadian organic food & beverage distribution channels and leverages this growing demand worldwide.
The Pura vision is to replace sugar and artificial sweeteners in foods. We provide a natural and healthier alternative to sugar and artificial sweeteners with our own agave syrup, ensuring the highest grade agave syrup available in Mexico and worldwide. Pura Agave strives to be the best quality agave products int he market place worldwide paired with the sophisticated flavour profiles unmatched by any other competitors.
If you haven't been to our previous Food Talks events, Novus TV featured our Vol 3 on City Lights (view here).
Exclusive to this Food Talks event –James Coleridge of Bella Gelateria is creating a custom flavour using one of Mark Simpson's Dockside Beers and they are both collaborating, guests attending will be able enjoy a scoop of this exclusive local Sorbetto.
The Evening: Enjoy tasty appetizers and desserts by Executive Chef Simon McNeil of Dockside Restaurant followed by a wonderful line-up of speakers who will talk about themselves and their passion related to the food community.  There will be a Q & A where you will have a chance to ask questions and engage with the speakers. Each guest will receive 2 tasting glasses of Dockside Brewing Beer, there will also be a draw for prizes and to finish off the evening you will enjoy Gelato by Bella Gelateria. (*Wine, beer, cocktails and other beverages will be available for purchase).
Growing Chefs is our designated charity, support their wonderful organization that educates children on the food community in the public schools.
Buy Tickets via Eventbrite:
http://foodtalksvolume6.eventbrite.ca/
Tickets: $30 per person (eventbrite fee extra); $90 when purchasing a 4-Person Pak of tickets (get a group of your friends together and save $30) (eventbrite fee extra) * $40 per person after February 9th.– A donation of $3 from each ticket purchased will go to support Growing Chefs.
Note: Limited tickets available. All ticket sales are final. No exchanges or refunds; however they are transferrable with printed proof of ticket. ALL Tickets must be purchased in advance online. Event produced by CMI Chat Media Inc
Charity Partner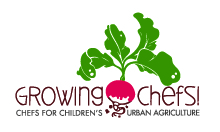 Location & Appetizers Sponsor

Video Sponsor