Dine Out Van Fest does brunch! Presented by Vancouver Foodster, this expanded event from 2015 is sure to please anyone who loves brunch.
Visit several restaurants throughout Downtown Vancouver as you taste all sorts of dishes in this Brunch crawl using your "passport" as your guide.
Enjoy the variety of dishes and beverages that may include juices, smoothies and coffees, to eggs benny, pancakes, French toast, omelettes, brunch pizza, hash browns, meats, seafood, baked goods, desserts and so much more.
Time: 10am – 2pm
Participants include some of downtown Vancouver's finest restaurants including:
Marquis Wine Cellars
1034 Davie Street
Twitter: @MarquisWineCell
Web: http://www.marquis-wines.com/
Cuisine: Wine store
For the wine collector or wine aficionado you can visit the cellar which offers high end bottles of wine from all over the world, perfect for that special occasion whatever that may be. The stores website is a valuable resource as well such as the information on Food and Wine pairing, personally I love the section showcasing the Best of BC that features wines from all over British Columbia.
Collaboration tasting featuring

Saj & Co.
813 Davie Street
Web: https://www.facebook.com/sajco
Twitter: @Sajnco
Cuisine: Lebanese, Mediterranean, Middle Eastern
Home style freshly baked lebanese saj breads with a fine selected natural ingredient mixes blended live on the saj top.
Truffles Fine Foods Café
785 Davie Street
Web: www.trufflesfinefoods.com/café
Twitter: @trufflesfoods
Cuisine: Café and catering
Truffles Kitchen features homemade sandwiches, entrees, and more along with baked goods, desserts and a full range of hot and cold drinks to enjoy side, plus a grab and go case to take-out.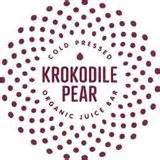 KROKODILE PEAR 
518 Davie Street
Twitter: @krokodilepear
Cuisine: Juicer
Krokodile Pear was founded on the belief that health doesn't have to be sacrificed for convenience.  Our cold pressed juices provide a concentrated source of nutrition from fruits, vegetables, nuts and seeds, all pressed into a delicious, convenient and accessible package that supports you on your journey.  However the best juice is only truly accessible if you can afford to build it into your life.  This is why our juices aren't just for the privileged few that can afford to pay $13 for a bottle of green juice – this is premium juice for anyone that wants to be well and feel the transformational power of a daily dose of cold pressed juice.  This is nourishment for the many and accessible to anyone that wants to live well.
Trees Organic Coffee & Roasting House
450 Granville Street
Twitter @TreesOrganic
Cuisine: Café
A European style café – laid back & somewhat bohemian. Come visit and enjoy 100% Organic & Fair Trade Coffee, decadent cheesecakes, fresh pastries, sandwiches and more.
Tickets:
General Admission: $60*
Early Purchase Discount: Save $15 before December 31st, 2015
3-Crawl Ticket Pack: Choose any 3 crawls for $115

* Tax, gratuities and ticketing fees not included
Registration: Marquis Wine Cellars  -this is where you will show us your tickets and will pick up your Dining Passport Map Cards
Vegetarian options will be available at many of the participating restaurants.
Bring along a friend or two, your significant other, your family or come solo.
A food mingling brunch event connecting Vancouver's vibrant food community.
Visit each of the participating restaurants at your leisure by bike, moped, car, or walking.
Ticket price includes tasting plates and/or cups at each of the participating restaurants throughout the event (Beverages are included at some restaurants which will be noted, you are welcome to purchase wine, beer, cocktails or mocktails at each of the participating restaurants).
This event takes place during the Dine Out Festival 2016 join us for our other 3 neighborhood brunch crawls including North Vancouver, Yaletown and Main Street, presented by Tourism Vancouver. Event produced by CMI Chat Media Inc.